Algonquin Park, Ontario
The Algonquin Art Centre is a world-class art gallery that showcases some of Canada's foremost wilderness and wildlife artists. Located in one of Canada's most beautiful provincial parks, the AAC is built upon a long tradition of artists in Algonquin Park from Tom Thomson to Michael Dumas. By displaying the newest works by Canada's top artistic talent, the burgeoning of this tradition can be enjoyed by visitors and art lovers from all over the world.
Open June 1st
Collingwood, Ontario
Located in the Village at Blue Mountain, Brights Gallery is Ontario's favourite destination art gallery for Canadian Fine Art. Brights Gallery opened at Blue Mountain in 2009, relocating from Burlington, Ontario. Our mission at Blue is to create a space filled with art that people want to own. The primary focus in our art gallery is established Canadian Artists whose work is known from coast to coast and is collected both personally and corporately.
Cambridge, Ontario
Cedar Lake has curated a selection of some of the most finely crafted, most compelling and often whimsical works by Canadian artists and artisans, and prints and products of the work of Tom Thomson and the Group of Seven.
Workworth, Ontario
Taking up residence at 23 Main Street, Cheeky Bee Gallery opened its doors to the throngs of tourists and candle lovers who visit daily. As part of this 'Designated Artisan Community' known as 'The Village of Warkworth', we offer one­of­a­kind pieces of fine craft and original art, and have established Cheeky Bee as one of Eastern Ontario's finest galleries, featuring over 150 artists & craftspeople from across North America. We are always on the lookout for handmade products that have that special something that elevates them far beyond the ordinary.
St. Jacobs, Ontario
Pottery studio and retail outlet that has been in operation for over 40 years. Specializing in a wide variety of functional ware.
Cornerstone Canadian Art and Craft
Kingston, Ontario
The works that are displayed at Cornerstone represent local artisans as well as crafters from across this great country. Powerful energies and communities are formed when our patrons and Canada's richly talented artisans come together. Positive and inspiring dialogues are initiated, stories and histories are exchanged, lifestyles and communities are supported. Cornerstone Canadian Art & Craft is honoured to be a part of this.
https://www.cornerstonecanadianart.com/about/
Huntsville, Ontario
Eclipse Art Gallery represents distinct art from Muskoka and beyond. Eclipse Art Gallery has curated a selection of Canada's premiere painters, sculpturs, wood-workers and photographers, located in Deerhurst Resort , Huntsville and Rosseau.
Ottawa, Ontario
Made In Canada Gifts is dedicated exclusively to gifts and products that are MADE IN CANADA. Established in 2010 as The Cuckoo's Nest, we feature distinctive Canadian home accent decor, Canadian art, fashion accessories and contemporary jewellery.
Bayfield, Ontario
Main Street Gallery is located in the picturesque and historic village of Bayfield Ontario, located on the shores of Lake Huron. The gallery exhibits the work of many award-winning Artists and Artisans including Painters, Potters, Photographers, Wood Turners and Carvers, Sculptors, Jewellers, Textile, Glass, Metal and Ceramic Artists. The gallery is owned and operated by Jim and Linda Taleski.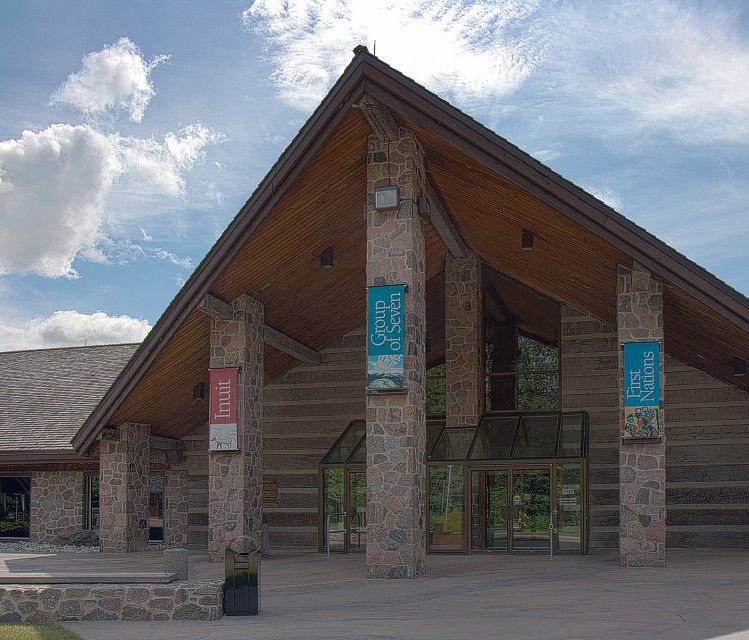 Kleinberg, Ontario
The McMichael Canadian Art Collection is located on the original lands of the Ojibwe Anishinaabe People. It is uniquely situated along the Carrying Place Trail which historically provided an integral connection for Aboriginal people between Ontario's Lakeshore and the Lake Simcoe-Georgian Bay Region. The McMichael's permanent collection consists of over 6,500 artworks by Tom Thomson, the Group of Seven, their contemporaries, and First Nations, Métis, Inuit and contemporary artists who have contributed to the development of Canadian art.
Port Perry and Peterborough, Ontario
META4 Gallery is Ontario's premier destination for fine craft, original art and invigorating studio programs for all ages.

Opened in 2005 in historic downtown Port Perry, META4 Gallery expanded to a second location in Peterborough's busy downtown in November 2017. These two artistic hubs are owned by three artist-entrepreneurs, Jennifer Hardie, Birgitta MacLeod and Bonnie Thomson.